SOUS LE SOLEIL DU SALVADOR
Pack your suitcase for your next trip under the sun with our swimwear & beachwear inspired by the seaside, the sun and the tropics.
Shop Now
Our mission
June Swimwear's goal is to create the perfect bikini for the girl who craves salt in her hair, sand in her clothes, and truly genuine vacation memories.
Always handmade with lots of love in Quebec, Canada.
Learn more
New season, new goals
Get into swimming with our Just Swim collection. Athletic styles made for the ambitious minds. It's time to set the pace.
Shop Now
SALES - UP TO 75% OFF
Get your hands on discounted items! Bikinis, cozy loungewear, seaside accessories... Supply and sizes are limited, so act quick!
Shop Sales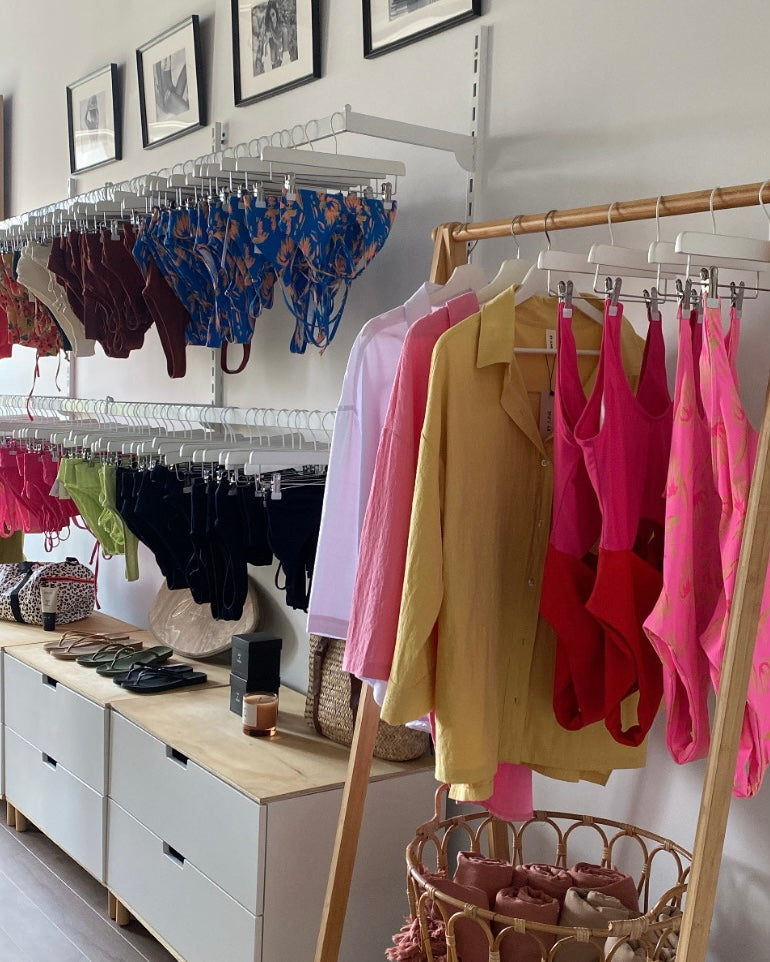 Shop in person
Our workspace is open to the public on Tuesdays & Thursdays from 11AM to 6PM. Come shop your bikinis for your next adventure under the sun!
5795 Avenue de Gapsé, #205, Montréal, QC, H2S 2X3
Get directions
Inspired by your adventures
Come with us...
#juneswimwear #juneallaroundtheworld
@juneswimwear